About RXIL
India's first TReDS exchange platform, Receivables Exchange of India Limited (RXIL) is a joint venture promoted by SIDBI – the apex financial institution for the promotion and financing of MSMEs in India, and the NSE – the premier stock exchange in India. Established on December 3, 2016, RXIL facilitates financial growth in the country by providing MSMEs the access to credit. It has endeavoured to revamp the cash flow issue of the MSME sector by streamlining their credit cycle by helping them receive their payments with zero delays. RXIL also empowers small businesses to their growth potential by accelerating liquidation of their receivables. It offers an innovative platform for buyers, sellers, and financiers to collaborate seamlessly.
Know more


WHAT DEFINES US?
The Essence Behind The Business
RXIL is the first entity to receive the approval from RBI to launch India's very first TReDS Exchange Platform
RXIL has a legacy of empowering MSMEs and bolstering their growth
RXIL's innovative digital platform facilitates corporate buyers with a single seamless interface for their MSME suppliers to access capital at competitive rates in less than 24 hours
Know more
WHAT IS THE RXIL TReDS JOURNEY?
The Milestones We Accomplished So Far
December 2016
Received approval from RBI for SIDBI-NSE Joint Venture – RXIL
January 2017
Executed India's first TReDS transaction
March 2020
Introduced digital onboarding platform for MSMEs
September 2021
Crossed milestone throughput ₹ 1,000 crores monthly
January 2022
₹ 20,000 crores of transaction since inception
10,000 MSMEs onboarded
March 2022
1st TReDS platform to start filing charge with CERSAI
Achieved 2X the throughput ₹ 13,400+ crores from ₹ 6,500 crores
Crossed monthly milestone ₹ 2000 crores+ throughput
May 2022
'Best TReDS Platform award' at the Banking Frontiers Finnoviti Awards 2022
Sep 2022
Financial Express FuTech awards -'Best Use of Digital or Hybrid Event Tech'
Gold -'Product Innovation of the Year' by Global SME Finance Awards 2022, organized by IFC & SME Finance Forum
January – feb 2023
RXIL was invited for G20 Global Partnership for Financial Inclusion (GPFI) under the Finance Track in Kolkata
Participated in the First G20 FCBD and second FMCBG Meeting in Bengaluru, to demonstrate the operational aspects of TReDS.
March 2023
Crossed monthly milestone of Rs.3,300 + throughput.
RXIL TReDS platform Crossed 25,000 + Cr cumulative throughput in a year.
WHAT IS OUR PHILOSOPHY?
The Principles That Guide Us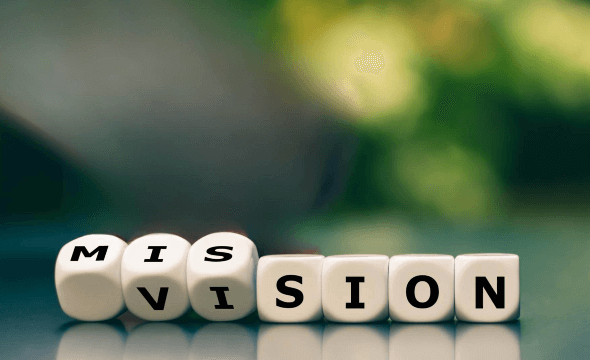 Vision
To be an integrated provider of financing platform par excellence, benchmarked with global best for supporting the growth and development of MSMEs for their inclusive & sustainable economic and social development.
Mission
To be a numero uno provider of trade receivable financing platform and act as a catalyst to achieve the entrepreneurial growth, economic success, and financial stability for/of the MSMEs
I

C

A

R

E

Innovation
We challenge the status quo, we push boundaries, we seek creative ways to solve problems.

Collaboration
We build, support, and encourage collaborations across teams - we believe in the power of working together.

Accountability
We behave ethically, act openly, and with integrity in all that we do - taking responsibility for all our actions.

Respect
We respect and value those we work with and the contribution they make.

Excellence
We strive to achieve excellence in all that we do.
WHO ARE THE RXIL BOARD OF DIRECTORS
The Experts Who Lead Our Financial Exchange
Mr. S. Ramann
Chairman
Mr. S. Ramann joined RXIL as Chairman of the Company and the Board w.e.f. April 30, 2021. He belongs to the 1991 batch of Indian Audit & Accounts Service (IA&AS). He joined as Chairman & Managing Director, Small Industries Development Bank of India (SIDBI) from 19th April 2021. Before joining SIDBI, he was the MD & CEO of National E-Governance Services Limited (NeSL) from December 2016. Prior to joining NeSL, Mr. Ramann was the Principal Accountant General (Audit), Jharkhand, Ranchi during 2015-2016. He worked with SEBI as CGM and later as the Executive Director between 2007 & 2013. He held various positions in the offices under the CAG of India in various States and also worked as Executive Secretary to the CAG of India. He worked as First Secretary, at the Indian High Commission, London for auditing the accounts of various Indian Embassies in Europe. His qualifications include a BA (Hons) degree in Economics from St. Stephen's College and an MBA from FMS, Delhi University.
Mr. Sudatta Mandal
Director
Mr. Sudatta Mandal joined as Deputy Managing Director, Small Industries Development Bank of India (SIDBI) on 3rd May 2021. Before joining SIDBI, he was the Chief General Manager & Chief Financial Officer of the Export-Import Bank of India (Exim Bank). Mr. Mandal has an experience of more than 25 years across different verticals (Assets, Liabilities, Risk Management, Compliance and Strategy) in Exim Bank. His experience also includes more than 20 years of operational experience in International Trade and Investment Finance, Project Finance, SME lending including Cluster Finance, Trade Finance, and cross-border Development Finance. He is a B-Tech. in Electrical Engineering from the Indian Institute of Technology, Kanpur, and holds a Post Graduate Diploma in Management with specialisation in Finance from the Indian Institute of Management, Calcutta. Mr. Sudatta Mandal is a Nominee Director representing SIDBI on the Board of Receivables Exchange of India Limited, with effect from August 9, 2021
Ms. Namita Sekhon
Independent Director
Ms Namita Sekhon is Post Graduate in English Literature and History from Punjab University, Chandigarh, holds an Advanced Management Development Programme (AMDP) from Wharton, University of Pennsylvania Philadelphia (2014) and Postgraduate Diploma in Women Studies from Punjab University (2017). She is a career civil servant, with over 36 years of experience in Public Administration and Finance auditing, accounting, and financial sector regulation. She was a member of the Indian Audit & Accounts Service of GoI, since 1985 and has served in different capacities in Indian Audit and Accounts Department, Central and State Governments and International Organisations. During the course of her career she has held the posts of Additional Chief Administrator; Finance & Accounts in Punjab Urban Development Authority; GM ( Finance ) BSNL; Accountant General, New Delhi; Secretary, Punjab State Electricity Regulatory Commission; Principal Accountant General, Punjab and Principal Accountant General , Haryana, dealing in public sector auditing and accounting in India, both at state and federal levels, including dealing with audit policy implementation and monitoring, and Additional Deputy CAG, Southern Region. Ms Sekhon was Deputy CAG HR and International Relations in the Office of Comptroller and Auditor General of India, where she coordinated auditing of the United Nations Secretariat and other UN organisations and dealt with International Standards of Supreme Audit Institutions (ISSAI) and other policy matters of the INTOSAI and ASOSAI. She has also supervised external audits of United Nations Agencies and Funds and Programme namely WFP, UNAIDS and UN agency for Cancer research.
Mr. Jose Kattoor
Independent Director
Jose J Kattoor, is a former Executive Director (ED) of the Reserve Bank of India. As Executive Director, he looked after multiple departments like the Enforcement Department, Corporate Strategy and Budget Department, Department of Currency Management, Human Resource Management Department etc. Prior to being promoted as ED, Mr. Kattoor headed the Bengaluru Regional Office of the Reserve Bank as Regional Director for Karnataka. Mr. Kattoor has, over a span of three decades, served in Supervision, Financial Inclusion, Currency Management, Communication, Human Resource Management and other areas in the Reserve Bank. He holds a postgraduate qualification from Institute of Rural Management, Anand (IRMA), Bachelor of Law from Gujarat University, and Advanced Management Program (AMP) from Wharton School of Business, Pennsylvania, besides having earned professional qualifications, including CAIIB.
Mr. Mukesh Agarwal
Director
Mr. Mukesh Agarwal is a business leader with over two decades of experience in financial services industry. Mr. Agarwal is presently the CEO – Indices and Data, NSE. Previously, he was the President at CRISIL Limited, a Standard & Poor's company, and was leading their India Research business with full P&L responsibility. He worked with CRISIL for 20 years. Prior to that, he was associated with Asian Paints (India) Limited for a couple of years. Mr. Mukesh Agarwal has a master's degree in management studies from S.P. Jain Institute of Management & Research, Mumbai, and bachelor's degree in electrical & Electronics Engineering from Birla Institute of Technology & Science (BITS), Pilani, Rajasthan, India
Mr. Anupam Kumar Verma
Director
Mr. Anupam Verma is the Head – International Banking Unit and International Financial Institution Group at ICICI Bank Limited since 1999. Mr. Verma have expertise in India, South Asia and Southeast Asia. 21 years of experience in Corporate & Institutional banking, Bank Partnerships, Fund raising, Retail & Private banking. Extensive experience in managing regulators & collaborating with banks across trade, payment, treasury, funding, origination & sell down. Mr. Verma is heading ICICI's International Banking Unit -IFSC (International Financial Services Centre) GIFT City, Gujarat since 2021. He is B Tech from IIT, Kanpur and has also done his Post Diploma in Business Management, Xavier School of Management (XLRI), Jamshedpur
Mr. Ketan Gaikwad
Managing Director and CEO
Mr. Ketan Gaikwad, Managing Director and CEO of RXIL, is a seasoned banker with a career spanning 29 years. Prior to joining RXIL, he has held leadership roles in transaction banking in Barclays Bank and Standard Chartered Bank. He started his career with Bank of Baroda and has held multiple roles in Standard Chartered before heading trade finance in Barclays Bank. Mr. Ketan Gaikwad a science graduate from Mumbai University graduate has a master's degree in management studies from Symbiosis Institute of Business Management, Pune. He has completed Executive Leadership Program from INSEAD, Fontainebleau, France.
Mr. A S Paul
Director
Shri A. S. Paul is a seasoned banker, with a rich experience of more than 28 years in various capacities in State Bank of India. He is a Postgraduate from Allahabad University. He has worked in various positions in the bank including that of Branch Manager of District Headquarter branches, Regional and Network Head. He has also had a stint abroad at the Hong Kong branch of SBI. He currently occupies the position of CGM (SME & SCF) at SBI Corporate Centre, Mumbai, handling the SME portfolio of around Rs 3.34 trillion of the Bank.