About TReDS
TReDS is an online platform set up to facilitate MSMEs to unlock working capital by converting their receivables into cash. TReDS gives capital access to the credit-starved small businesses in India.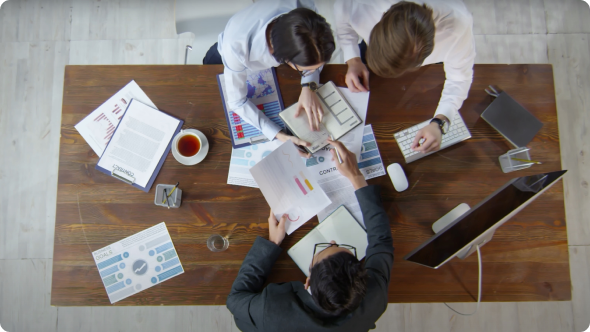 WHY TReDS?
The Innovative Platform
Facilitating Financial Security
Unified platform for sellers, buyers, and financiers
Complete paperless process
Easy and quick access to all the funds
End-to-end digital platform and payments
Competitive discount rates through an auction mechanism
Seamless data flow between participants and the platform
Standardized and regulated practices
Who can register on TREDS?
The 3 Facets That Keep TReDS Running
MSMEs engaged for at least 1 year since its date of registration in following categories can register on TReDS.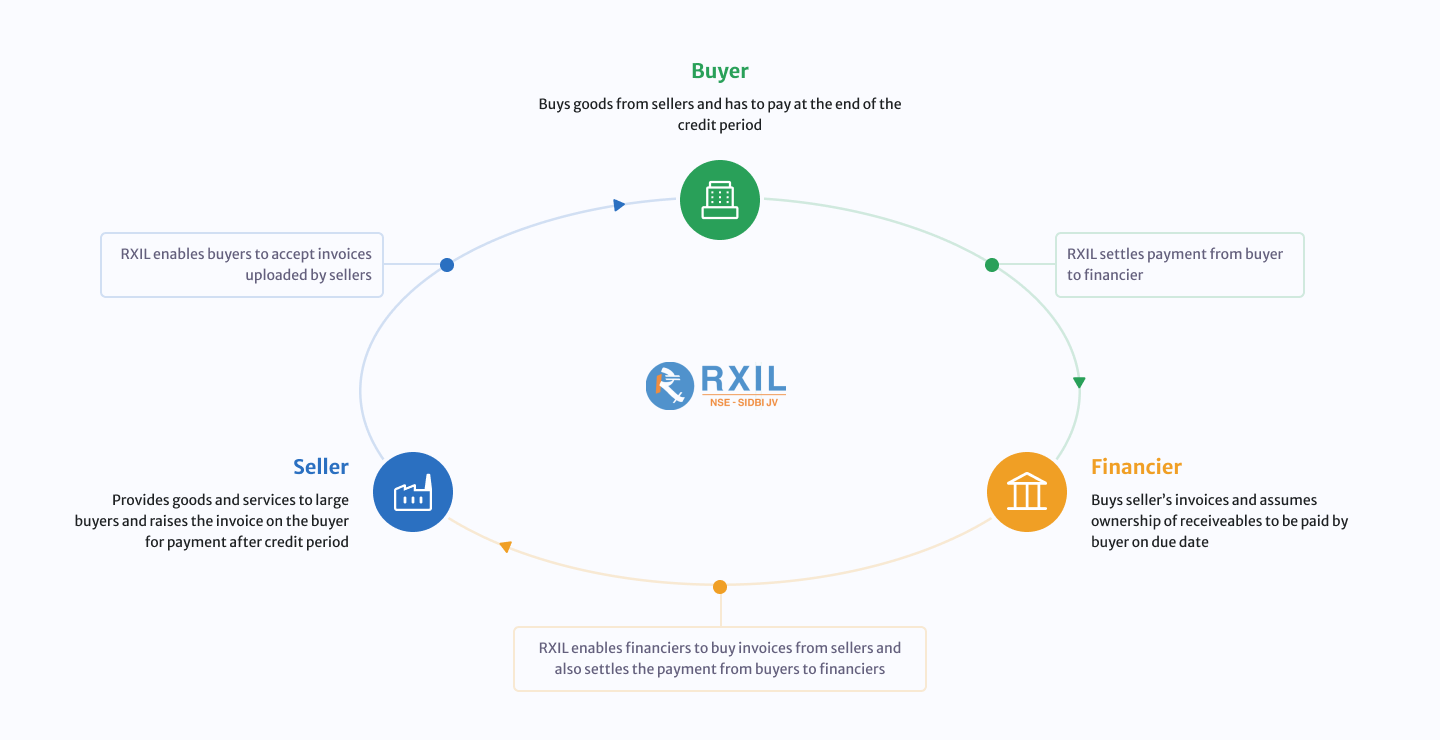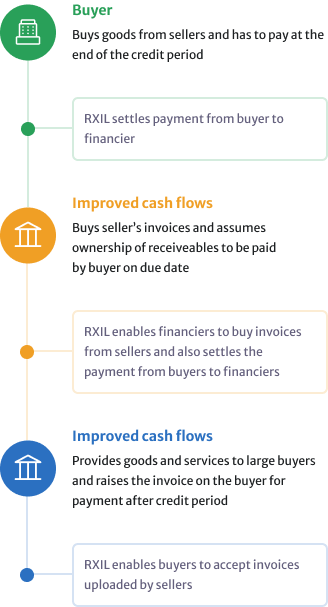 HOW TO REGISTER ON TREDS
The Seamless Digital Onboarding And Registration Process
01 Registration
01 Online registration
02 Letter of Authorisation/Board Resolution/Declaration
03 Master agreement and general terms and conditions
02 Entity KYC
01 PAN card
02 Address proof
03 CoI, CA, MSME Cetificate
04 MOA and AoA
03 KYC Individuals
01 Identity proof, Signature verification from banker
02 Address proof
04 Statutory and Financials
01 Annual report (2 years), ITR, Account statement
02 Shareholding pattern
03 GST registration number, Udyog Aadhaar, NoA
05 Bank Details
01 Bank mandate
02 Cancelled cheque leaf
WHat does rxil TReds offer?
The Integrated Platform For buyer, sellers and financers
No More Follow-ups
Free your finance team's bandwidth by facilitating quicker payments to your suppliers through TReDS.
Seamless ERP integration
Seamlessly integrate with your ERP systems for swift, secure, and transparent data exchange.
Enhanced Procurement Terms
Gain improved procurement terms by lowering the cost of capital for your suppliers with competitive price discovery through auction across multiple financiers.
Strengthen Supplier Relationships
Entire digital platform allows for seamless settlement & reconciliation. Streamline vendor payments and empower treasurers to plan and invest surplus cash effectively.
Quicker Payments
Receive funds against approved invoices within 24 working hours without any additional transactional or administrative costs.
Multiple Financiers
MSMEs are not restricted to a single bank. Have the option to choose the lowest bids among the multiple financiers
Without Recourse Borrowing
No obligation on the seller to repay the financier. The buyer's account is debited automatically through a pre-approved NACH mandate.
Lower Cost of Funds
Transparent bidding process to discover the most suitable price. Sellers can access financing at competitive terms as it is based on the credit rating of the buyer.
Priority Sector Lending benefits
Funds disbursed through RXIL are PSL accredited
Low Risk of Default
As the credit call is on the repayment ability of top-rated buyers, the chances of default are minimized.
Access to Quality Customers
Financiers can access a buyer's ecosystem at a minimal cost.
Automated Reconcillation
Entire digital platform allows for seamless settlement and reconciliation
How TReDS operates via factoring?
The Seller-Initiated Exchange Process
How TReDS operates via reverse factoring?
The Buyer-Initiated Exchange Process