FAQs
Frequently Asked Questions (FAQs) – from users interested in the world of TReDs to MSMEs interested in becoming a part of the world of invoice discounting through RXIL. Questions and answers related to TReDS,
TReDS registration, factoring, RXIL workings, among others.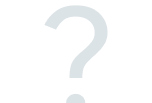 1. How do I register as a participant on the TReDS Platform?

Creation of new User ID (For online filling and submitting the application)
Online submission of Application and requisite documents
Execution of Master Agreement
Submission of printed signed application and self-attested / attested documents to RXIL.
Verification of information provided in the application and documents by RXIL and confirmation to the Participant.
Payment of Registration Fee by the Participant
After satisfactory completion of the process RXIL to initiate activation process for the Participant to use the TReDS platform
2. How do I create a new User Id for registration on the TReDS Platform?

Any person can create a User Id for registration to participate on the TReDS platform. To create a user id, user needs to follow the steps given below:

Go to https://www.treds.in/
Select New User Registration
Enter the following details

Name
Entity Name
Entity Constitution
Buyer / Seller
Mobile Number
Email Id
PAN Number

Once the details are submitted, the user is activated to fill the online application.
3. How long is my new user id valid?

Currently, the new user id is valid for a period of 30 days.
4. What is the RXIL criterion for registration of participants on the TReDS platform?

Participants must have engaged in business for at least 1 year (Except Financiers).
5. What all documents are required to be submitted to RXIL for on-boarding/registration?

The following documents duly signed by the authorized persons need to be submitted to RXIL for on-boarding:

Application Form
Master Agreement
Bank Confirmation Letter
Mandate form for debiting the designated bank account (applicable for Financiers and Buyers)
KYC documents of the applicant entity, promoters, administrator (Admin User), authorized signatories etc.
Other applicable documents (please visit www.rxil.in for more details regarding acceptable documents)
6. Can I check the status of my registration?

Yes. The status can be tracked by visiting the status tracker page of the online registration module. Further Email Alerts / Notifications are also sent at various stages of registration.
7. Are there any fees for registration on the TReDS Platform?

All the participants intending to register on the TReDS platform will need to pay one-time non-refundable Registration Fee at the time of registration. In addition to the Registration Fee, the participants will have to pay an Annual Fee with service tax by 30th day of April every year. RXIL reserves right to withhold transaction rights of entities which have not remitted fees.